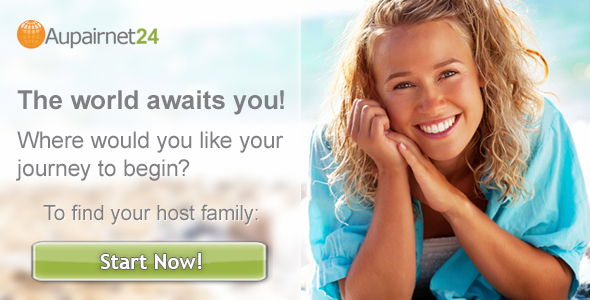 Did you know that the most successful Au Pairs are those who regularly contact different host families?

Why? Because the more families you contact, the more offers you'll receive and the greater your choice of attractive travel destinations will be! Wouldn't you like to travel to your dream country to join a lovely host family?

The world awaits you – what would you like to experience?
Swimming with dolphins and seeing kangaroos? 
Trying a traditional German dish with your host child? 
Watching a rugby game and tasting Fish 'n' Chips?
Don´t forget: Whatever your dream destination may be, start contacting host families today to begin your great au pair adventure.
16. July 2014 | Posted In: Allgemein